The Unprofitable Servant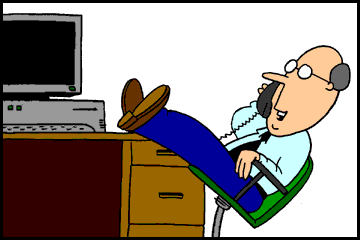 Caption

I haven't even turned my computer on since our new Christian boss told us that we will be judged by our faith and not by our works.
Scriptural Application

"For as the body without the spirit is dead, so faith without works is dead also."

--- James 2:26





Back to the "Christ-Centered Mall"

All scans done by Christ-Centered Mall, Inc. are prohibited from being copied. All applicable copyright © laws apply and are reserved by Christ-Centered Mall, Inc. Illustrations copyright © Gospel Films & Reverend Fun. Web pages copyright © 1998.