Non-Prophet Organization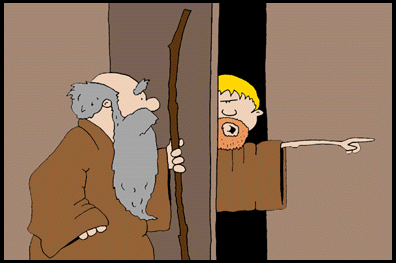 Caption

I'm sorry sir. This is a non-prophet organization.
Scriptural Application

"And he said, 'Verily I say unto you, No prophet is accepted in his own country'."

--- Luke 4:24





Back to the "Christ-Centered Mall"

All scans done by Christ-Centered Mall, Inc. are prohibited from being copied. All applicable copyright © laws apply and are reserved by Christ-Centered Mall, Inc. Illustrations copyright © Gospel Films & Reverend Fun. Web pages copyright © 1998.