Tithing or Non-Tithing?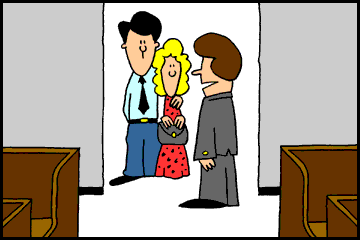 Caption

Party of two for tithing or non-tithing today?
Scriptural Application

"But this I say, He which soweth sparingly shall reap also sparingly; and he which soweth bountifully shall reap also bountifully.

Every man according as he purposeth in his heart, so let him give; not grudgingly, or of necessity: for God loveth a cheerful giver."

--- II Corinthians 9:6-7





Back to the "Christ-Centered Mall"

All scans done by Christ-Centered Mall, Inc. are prohibited from being copied. All applicable copyright © laws apply and are reserved by Christ-Centered Mall, Inc. Illustrations copyright © Gospel Films & Reverend Fun. Web pages copyright © 1998.