Moving Mountains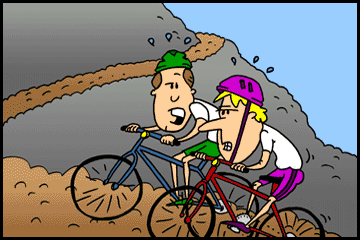 Caption

They say that faith can move mountains. How much faith ya got?
Scriptural Application

"And Jesus said unto them, 'Because of your unbelief: for verily I say unto you, If ye have faith as a grain of mustard seed, ye shall say unto this mountain, Remove hence to yonder place; and it shall remove; and nothing shall be impossible unto you'."

--- Matthew 17:20





Back to the "Christ-Centered Mall"

All scans done by Christ-Centered Mall, Inc. are prohibited from being copied. All applicable copyright © laws apply and are reserved by Christ-Centered Mall, Inc. Illustrations copyright © Gospel Films & Reverend Fun. Web pages copyright © 1998.